coh12sa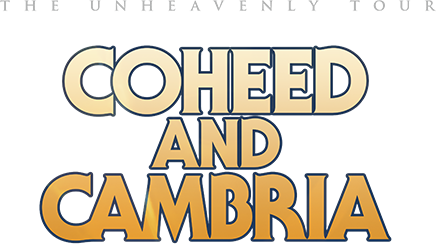 CANADA TOUR DATES: SEPTEMBER
UK TOUR DATES: OCTOBER
US TOUR DATES: NOVEMBER
US TOUR DATES: VIP PACKAGES
VIP – Platinum Package
+ Meet and greet with full band
+ Photo opportunity with full band
+ Early Entry - 1 hour before doors
+ 1 song exclusive acoustic or special performance
+ Platinum Laminate and Lanyard
+ Exclusive Lapel collector Pin
+ Early access to artist merchandise

VIP - Gold Package
+ Early Entry - 30 mins before doors
+ Gold VIP laminate
+ 1 song exclusive acoustic or special performance
+ Early access to artist merchandise

VAXIS – ACT I:
THE UNHEAVENLY COLORWAY
LIMITED WEB EXCLUSIVE 3-LP SET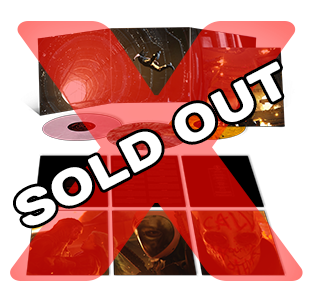 The 3 main characters who comprise "The Unheavenly Creatures" are represented in this limited edition web exclusive 3x vinyl – with a special etching on side 6.
Side A/B - "Creatures Eye"
Side C/D - "Sister Spider Pink"
Side E/F - "Colossus Grey"
VAXIS – ACT I:
THE UNHEAVENLY CREATURES
LIMITED EDITION Deluxe Box Set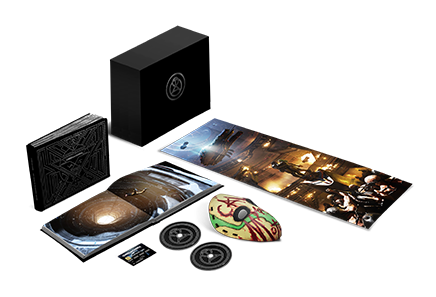 Exclusive 80 + page 9"x12" hardcover, full color book with custom illustrations and complete ACT I story. Book houses CD of The Unheavenly Creatures as well as the exclusive BONUS CD, The Crown Heights Demos.
Exclusive replica Creature mask, custom designed by Claudio Sanchez, manufactured by NECA. Mask is made of hard plastic and is wearable.
Exclusive 12"x36" 3-panel fold out poster of expanded album cover art.
Exclusive Unheavenly Creatures Black Card which allows card holders early access to tickets and early entry to Coheed and Cambria headline shows. Details subject to change.
Pre-Order comes with instant high res download of "The Dark Sentencer" with additional tracks scheduled to follow.
High res digital downloads of The Unheavenly Creatures and The Crown Heights Demos included in all orders, upon album release.
[{"parent":{"title":"Get on the list#","body":" Get exclusive information about my tour dates, video premieres and special announcements ","field_newsletter_id":"14077594","field_datasource":"coheedandcambria_newsletteroptin_turnkeytoaster_website","field_label_list_id":"50","field_display_rates":"0","field_preview_mode":"false","field_lbox_height":"","field_lbox_width":"","field_toaster_timeout":"60000","field_toaster_position":"From Top","field_turnkey_height":"1000","field_mailing_list_params_toast":"&autoreply=no","field_mailing_list_params_se":"&autoreply=no"}}]